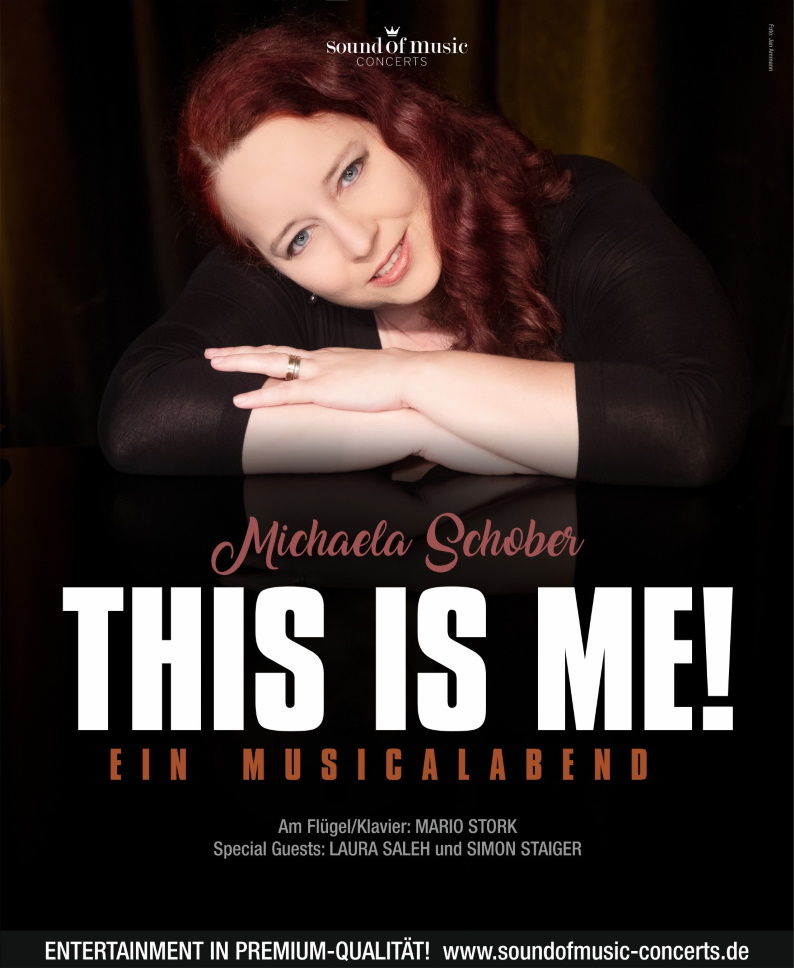 Liebe Sound of Music-Concerts-Freunde,
auch die beiden Solo-Konzerte von Michaela Schober müssen aufgrund der verlängerten Einschränkungen leider verlegt werden.
Die neuen Termine sind:
Samstag, 27. Februar 2021 um 19.30 Uhr – Katakombentheater Essen
Sonntag, 28. Februar 2021, 19 Uhr – Restaurant Rosenau, Stuttgart
Zusätzlich wird das neue Programm am Freitag, 7. Mai 2021 in der Theatercouch in Wien zu sehen sein.
Infos zum Vorverkauf folgen in Kürze.
Wir freuen uns schon jetzt auf diese wunderbaren Konzerte in intimem Rahmen!
Ihr Team von Sound of Music-Concerts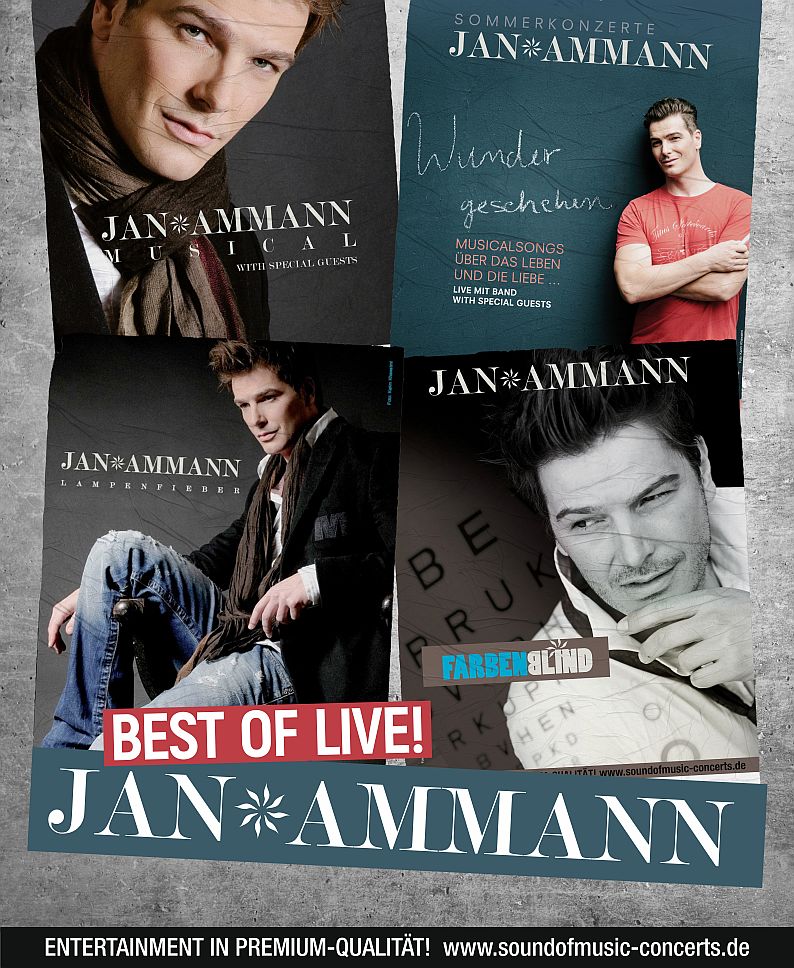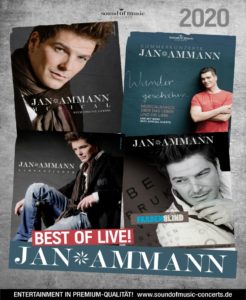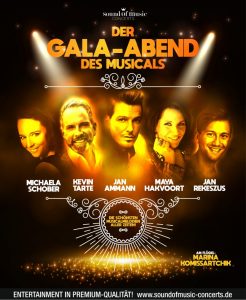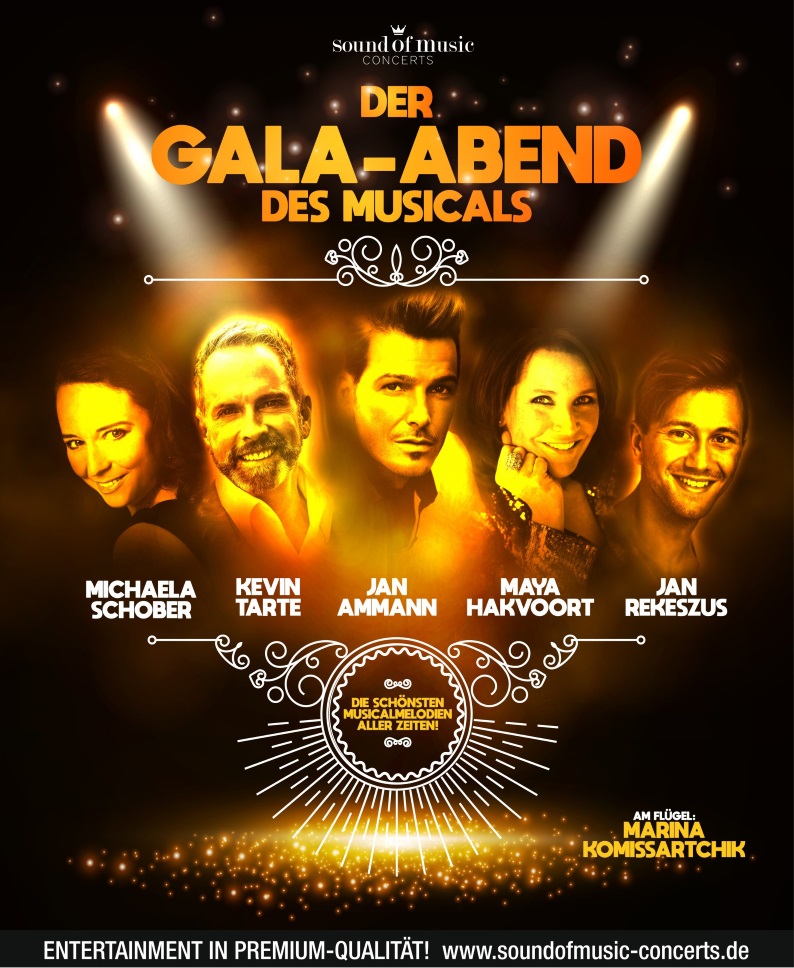 Liebe Besucher,
leider müssen aufgrund der aktuellen Situation auch die geplanten Konzerte
JAN AMMANN – Best of Live am 4. April 2020 in der Zweifachsporthalle Billerbeck sowie
DER GALA-ABEND DES MUSICALS am 11. April 2020 im Theater Magdeburg
abgesagt werden.
Bleiben Sie gesund und bleiben Sie zuhause, damit wir alle gemeinsam schon bald wieder viele gemeinsame Konzerterlebnisse genießen können!
Ihr Team von Sound of Music-Concerts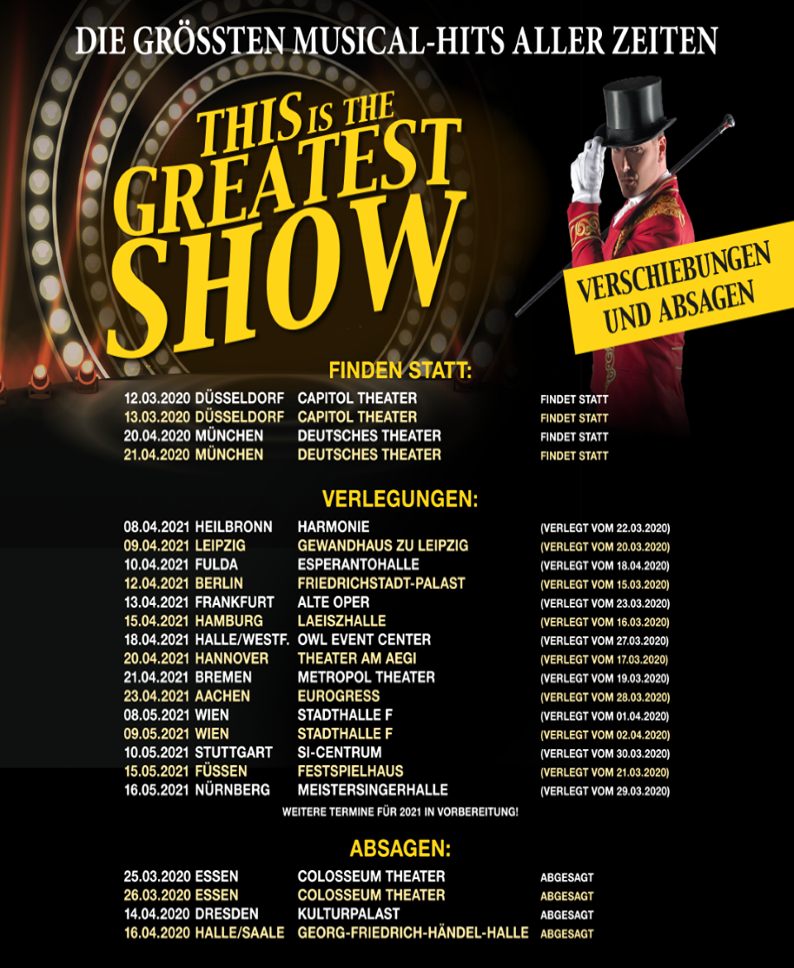 Liebe Besucher,
bitte beachten Sie den Hinweis unseres Partners Semmel-Concerts zur Konzert-Reihe "THIS IS THE GREATEST SHOW":
Aufgrund der aktuellen Situation in den meisten
deutschen Bundesländern, deren Behörden Veranstaltungen über 1000 Besuchern aussetzen und der Regelung in Österreich, wo Indoor-Veranstaltungen mit über 100 Besuchern nicht stattfinden können, müssen die für den Zeitraum 15.03. bis 19.04.2020 geplanten Tourneetermine "Die größten Musical Hits aller Zeiten! This is THE GREATEST SHOW! – Live 2020" auf das Jahr 2021 verschoben, beziehungsweise zum Teil abgesagt werden. Die Termine 20.+21.04.2020 in München finden statt.
Tickets behalten für den jeweiligen Ersatztermin ihre Gültigkeit. Tickets für die abgesagten Termine können an der Vorverkaufsstelle zurückgegeben werden, an der sie erworben wurden. Wir bitten um Verständnis. (Stand 12.3.2020)