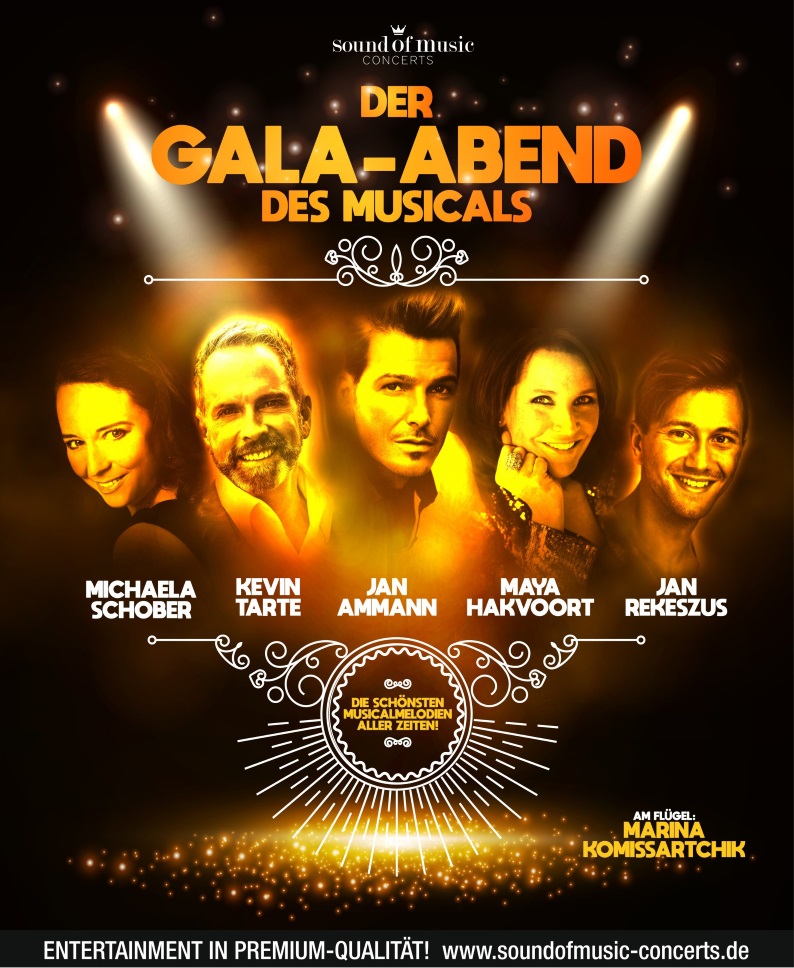 Besondere Zeiten erforden besondere Kreativität und neue Wege – erleben Sie eines unserer beliebten Konzerte-Formate vom Auto aus!
Am 20. Juni 2020 präsentieren wir Ihnen DER GALA-ABEND DES MUSICALS mit JAN AMMANN, KEVIN TARTE, MAYA HAKVOORT, MICHAELA SCHOBER und JAN REKESZUS
als Autokino-Konzert. Alle Details dazu sowie Tickets finden Sie hier.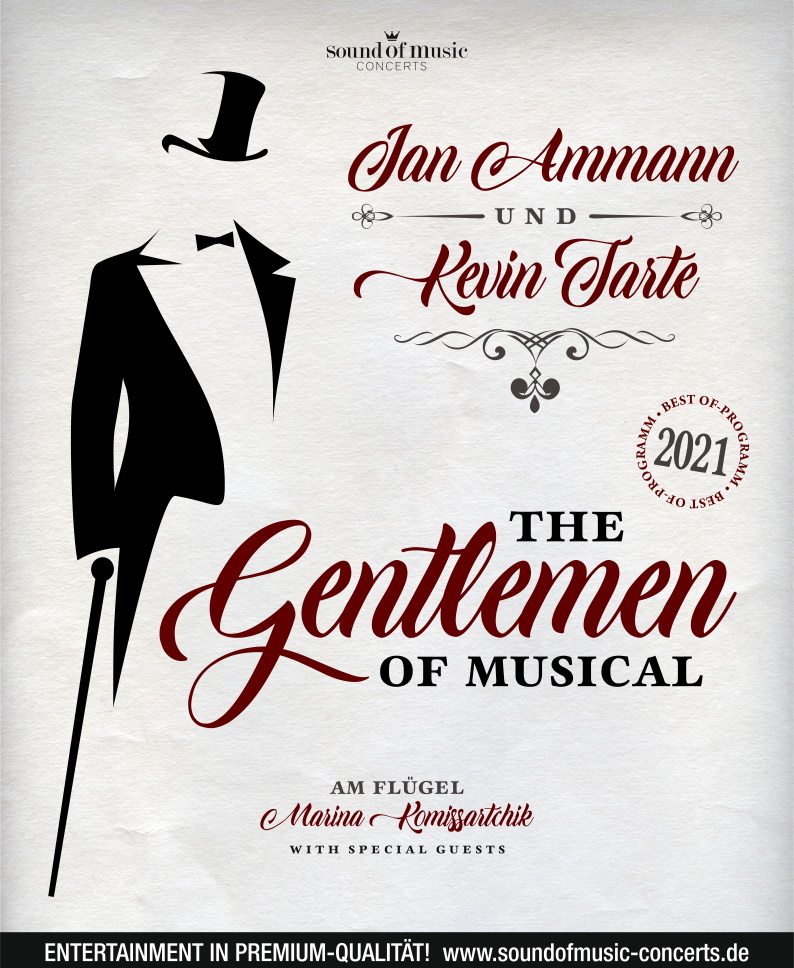 Liebe Fans der "Gentlemen Of Musical",
aus gegebenem Anlass müssen wir leider auch die beiden
für Mai diesen Jahres geplanten Konzerte auf Frühjahr 2021 verlegen.
Die neuen Termine sind:
OBERHAUSEN, Montag, 18.01.2021, 19:30 (Ebertbad)
FILDERSTADT, Dienstag, 19.01.2021, 19:30 (FILharmonie Filderstadt)
Gekaufte Tickets behalten natürlich für die neuen Termine Ihre Gültigkeit.
Vielen Dank für Ihr Verständnis.
Ihr Team von Sound of Music-Concerts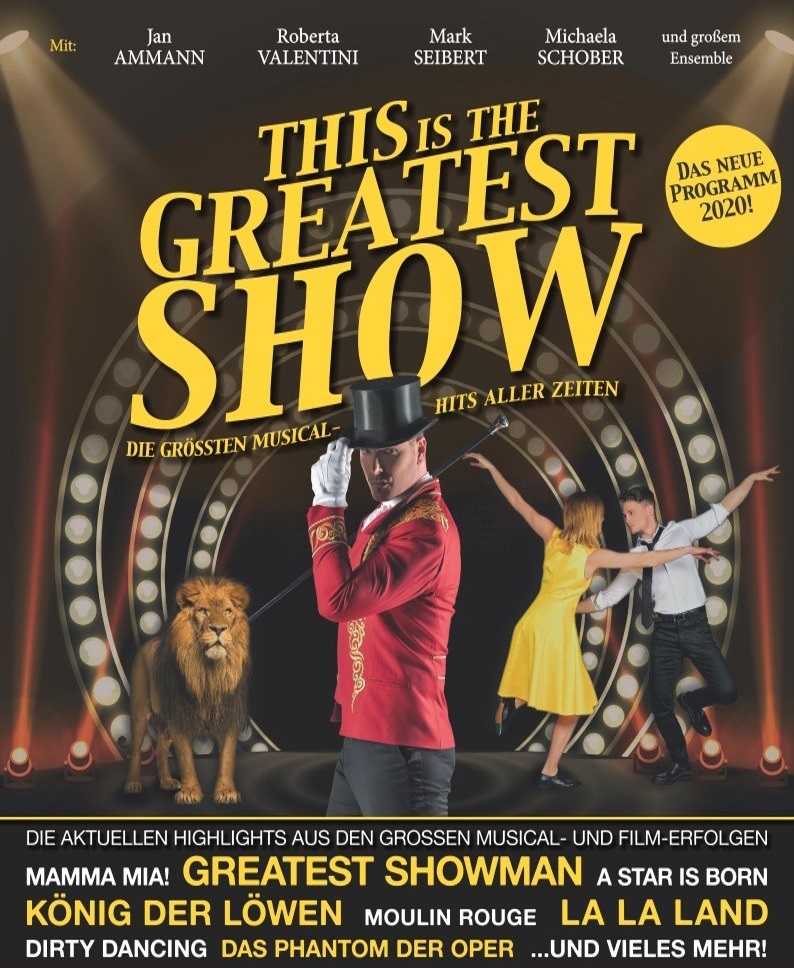 Liebe Besucher,
bitte beachten Sie die Pressemeldung unseres Partners Semmel-Concerts zu den THIS IS THE GREATEST SHOW-Terminen in München:
Aufgrund der aktuellen Situation müssen die Live-2020-Tourneetermine in München für "Die größten Musical Hits aller Zeiten – THIS IS THE GREATEST SHOW!" auf das Jahr 2021 verschoben. Wir freuen uns Ihre Ersatztermine für diese Veranstaltung mitzuteilen:
Alter Termin: 20.04.2020 – neuer Termin 17.05.2021 20:00 Uhr
Alter Termin: 21.04.2020 – neuer Termin 18.05.2021 20:00 Uhr
Ihre bereits gekauften Tickets behalten ihre Gültigkeit.
Die Anfangszeit der Vorstellung und auch Ihre gewählten Sitzplätze bleiben selbstverständlich unverändert.
Ihr Team von Sound of Music-Concerts