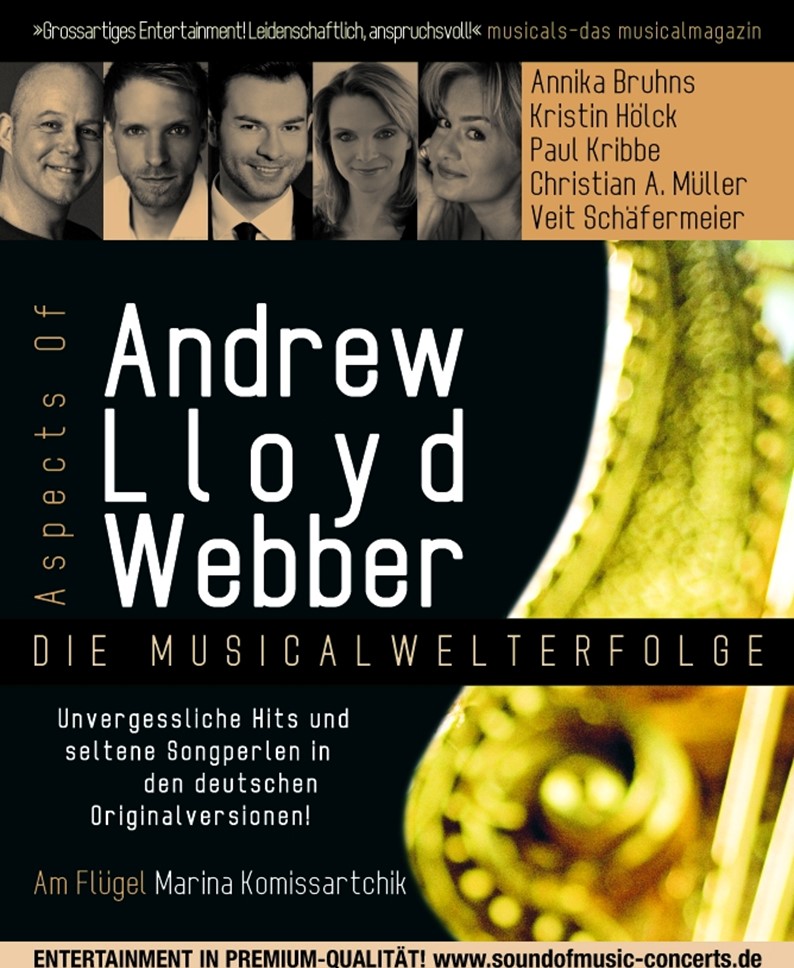 ASPECTS OF ANDREW LLOYD WEBBER – DIE MUSICALWELTERFOLGE!
Am Flügel: MARINA KOMISSARTCHIK
Wer kennt Sie nicht? – Die großen Welterfolge aus der Feder des legendären britischen Komponisten ANDREW LLOYD WEBBER.
ASPECTS OF ANDREW LLOYD WEBBER – eines der erfolgreichsten Formate von Sound Of Music – Concerts – präsentiert Auszüge aus den schönsten Musicalwelterfolgen des britischen Komponisten.
Begleiten Sie die Musicalstars ANDREAS BIEBER, ANNIKA BRUHNS, KRISTIN HÖLCK, PAUL KRIBBE, CHRISTIAN ALEXANDER MÜLLER und die Newcomer ANNIKA FIRLEY & MARKUS PSOTTA in die Welt unsterblicher Musicalmelodien und freuen Sie sich auf Songs in lebendigen, intensiven Interpretationen, die das Publikum begeistern und unter die Haut gehen.